Disclosure: This post is sponsored by Savings.com. All thoughts and opinions are my own. Please see my disclosure policy)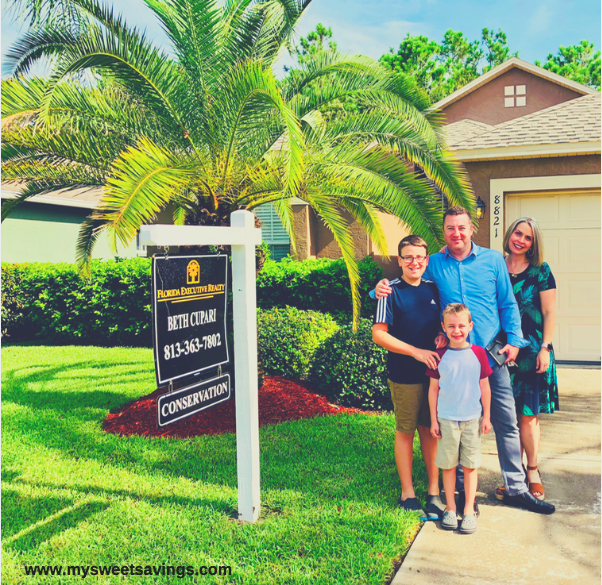 We recently moved into a new home, and while it was not easy, there were several things that we did along the way to make the move less challenging and more comfortable for our family. Here are 5 of my favorite tips that made our move much easier and the transition into the new home a much smoother process.
Pack as much as possible several weeks before you move. While I know that this may sound a little crazy, good preparation is the key to any move. When we moved, I found so many things that we were able to throw away, donate or even give away. Moving is also a great time to declutter. It really shows you how much junk that you have collected over the years! After you have consolidated, go ahead and pack as much as possible. I would highly suggest that you pack each room separately and label the boxes accordingly with a permanent marker. This allows you to find items easily after the move.
Utilize free boxes from local grocery stores. We actually found the best boxes at Sam's Club. The grocery clerks let us take as many boxes as we needed each time that we went into the store.
Use clothing and linens to pack fragile items. Instead of purchasing bubble wrap, consider using clothing and linens to pack fragile items. I even used some of the boys stuffed animals to pack around items like glasses and dishes and it worked out great!
Hire a reliable moving company. I don't have to tell you that moving is very stressful. One of the best things that you can do for your family is to hire a moving company that will be there with you every step of the way during the moving process. The moving company that we used was just a local company, but they were fabulous! They had us in and out of our old and new home within several hours.
Give yourself time to adjust– Moving is very tiring! Don't feel like you have to get everything settled right away. It is nice to give yourself some time to enjoy the new surroundings. Obstacles are sure to come to come up and you will have to make changes along the way. I would highly suggest that you are prepared to replace things like smoke detectors and air filters. Some people totally miss checking their air filters when they move into a new home!
Sam's Club offers fantastic low prices to their members on items that are useful for people who've recently moved, like 3M Filtrete Air Filters. Through November 25, we can save $8 off on 3M Filtrete Air Filters with Sam's Club Instant Savings! That is one sweet deal and a great time to stock up! If you are not a Sam's Club member, now is the perfect time to join! GO HERE to join and get all of the great member benefits that Sam's Club offers.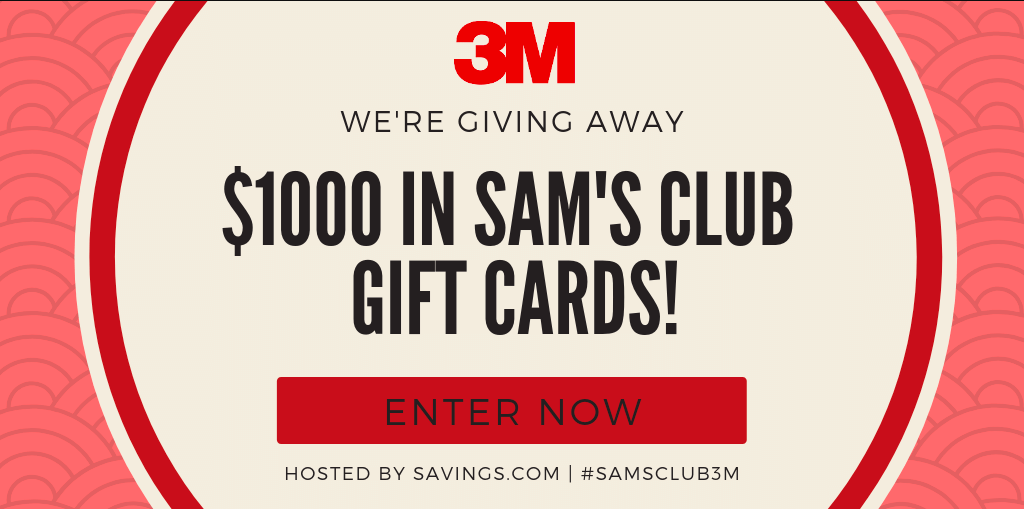 To help spread the word about how Sam's Club can make your life easier and how they can save you money during your move, you can enter to win 1 of 10 $100 Sam's Club gift cards HERE. Good luck everyone and happy moving!
*Giveaway will begin Monday, November 12th at 12:00 AM ET to Friday, November 16th at 11:59 PM ET.
*Ten (10) winners will receive a $100 Sam's Club Gift Card.
*Users enter the giveaway by heading to the Sam's Club page on Savings.com and submitting their email address on the form at the top of the page.
*The winners will be chosen through a lottery drawing and notified on Monday (11/19) via the email address they used to enter.
*See complete Official Rules for entry instructions, full prize descriptions, restrictions and other important details.