If you have not yet taken advantage of your FREE $15 CREDIT to thredUP, TODAY is the last day to so! Look at the adorable dress I just got! It reminds me of Spring!
Have you heard yet of thredUP? It's an awesome site where you can buy gently used name brand clothing for Women and Kids. They offer some of the top name brands like Gap, Gymboree, Bannana Republic, Ann Taylor Old Navy + MORE! They even have shoes which is awesome! PLUS, they carry Maternity clothing which can be super hard to find these days!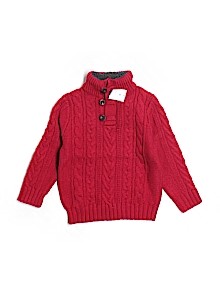 I have bought countless items from thredUP for both myself and my boys and been very pleased with my purchases. Many times you can find items that stil have the tags attached to them!
Through February 28, when you go through this link you will get $15 in FREE store credit! That is enough to a FREE item or two and just pay shipping which starts at just $2.99!
GO HERE to start shopping!
(All posts may contain affiliate links and/or sponsored content. Please see my disclosure policy)