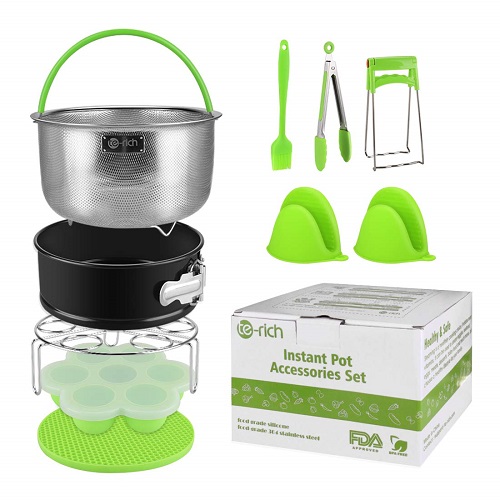 (All posts may contain affiliate links or sponsored content. Please see my disclosure policy)
Hurry to Amazon and get this 10-piece Pressure Cooker/Instant Pot Accessories Set for only $19.99 when you use the code TERICHIP50 at checkout!
Looking for the Best Pressure Cooker Accessories to go with your Instant Pot? You're in the right place! These awesome accessories will take your already awesome Instant Pot to a whole new level! Set includes Steamer Basket, Springform Cake Pan, Egg Bites Mold, Egg Steamer Rack, Heat-resistant Silicone Mat, 1 Pair Oven Mitts, BBQ Brush, Food Tong and Bowl Clip.
*Amazon pricing and promotions can change at any time so act now if interested! These prices are current at the time of this posting.