(All posts may contain affiliate links or sponsored content. Please see my disclosure policy)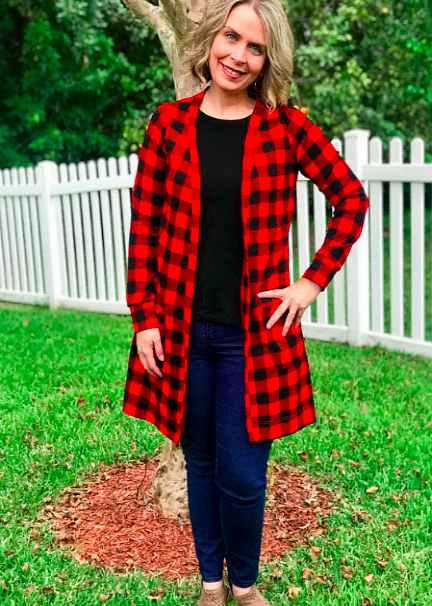 If you have been following me for any amount of time now, you know how much that I love Jane.com! Jane is an online boutique that offers the latest in women's fashion trends, home decor, and children's clothing. The items on Jane change daily so if you see something that you like I would suggest that you purchase it then! Some items will come back at a later date, but there is no guarantee or time as to when they will return. 
Why should you experience Jane.com for yourself?
Here are a few of the pieces that I have purchased from Jane.com! What about you? Have you experienced Jane.com? I would love to hear your experience! By the way, the Harper Buffalo Plaid Cardigan pictured at top is only $16.99! It is also available in Black/White and will be so cute for Christmas!